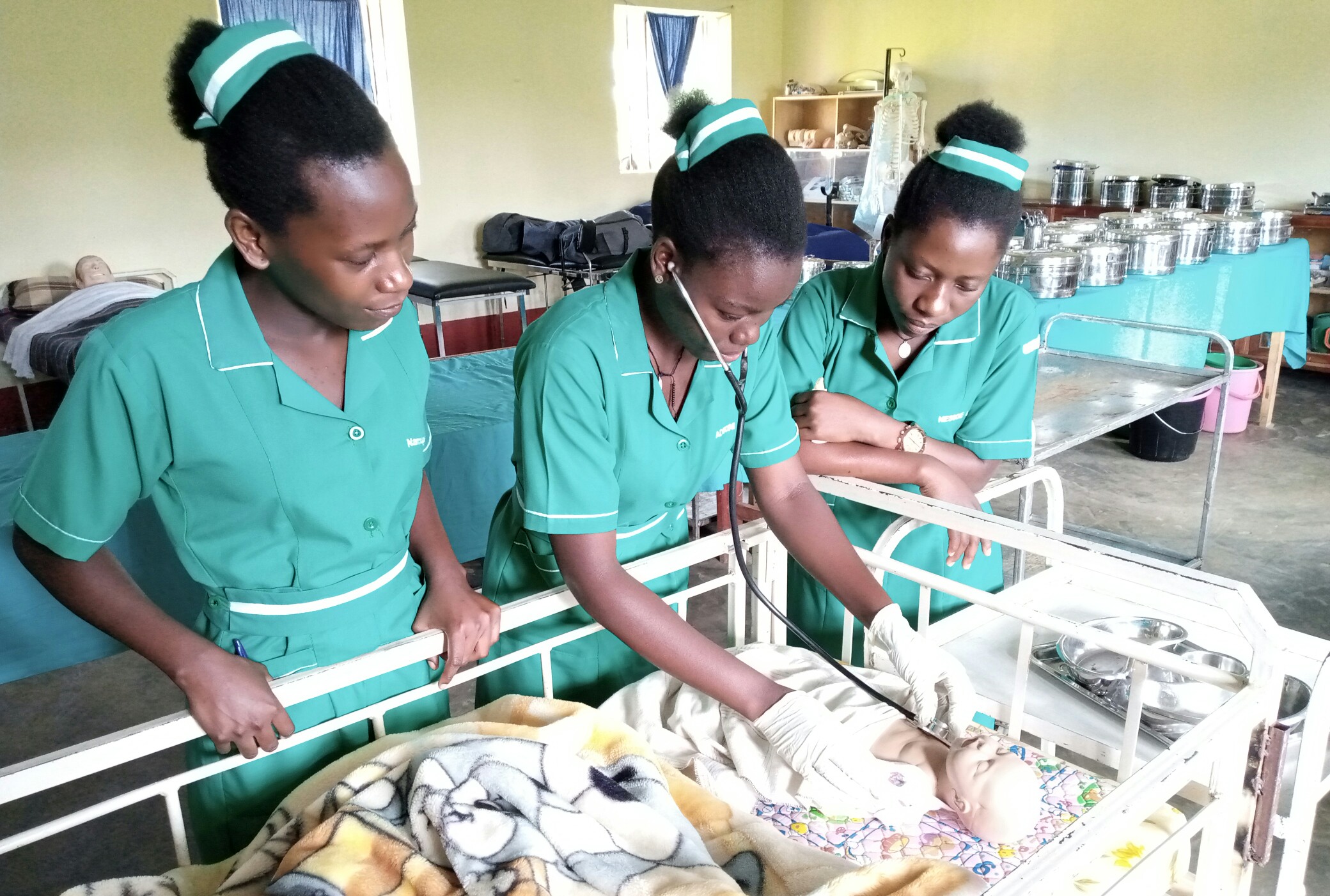 Our Skills Laboratory is a well-established learning environment for all Programmes. The skills lab houses a Smartboard, which is used to support and facilitate psychomotor learning. It is the hands-on experience in these labs that UMSNM students use to develop competencies in multiple simulated health care settings that cross the human life span.

Work in the Skills Laboratory is integrated throughout the traditional and accelerated Certificate in Nursing & Midwifery curriculum, beginning with Fundamental Basic Learning and Skills Training, in which students learn basic hygiene, mobility, feeding, and vital physiologic skills, and ending with the more advanced, high acuity physiologic skills. Our students learn and practice essential skills needed for the advanced practice of nursing.

The Skills Lab is located at the upper campus, with a label Nakayenga Christine Kiyimba Skills Lab and is shared for the two programmes. It is staffed with a full time, prepared registered nurse. It is open January - December, Monday - Friday, 8am - 5pm (except for Holidays). The Practice Rooms may be reserved by Students for demonstrations, practice, & testing purposes.
Namuli Prossy
Skills Lab Assistant